Co-editor and graphic design
Anna Eriksson M-Book
Untitled Film Stills
2014-2019
Artist Anna Eriksson stirred a sensation at international film festivals in 2018 with her grotesque cinematic debut, M. Eriksson herself plays the lead role, M, a figure inspired by Marilyn Monroe. The film is a highly original exploration into the linkage of death and female sexuality, foregrounding content related to abuse, manipulation and cruelty.
This book is an independent, provocative work of art that takes a deeper look at the film's themes through a selection of previously unseen photographs and analytic essays. Eriksson boldly crosses genre boundaries, offering a unique and compelling glimpse into her subconscious imagining.
www.parvs.fi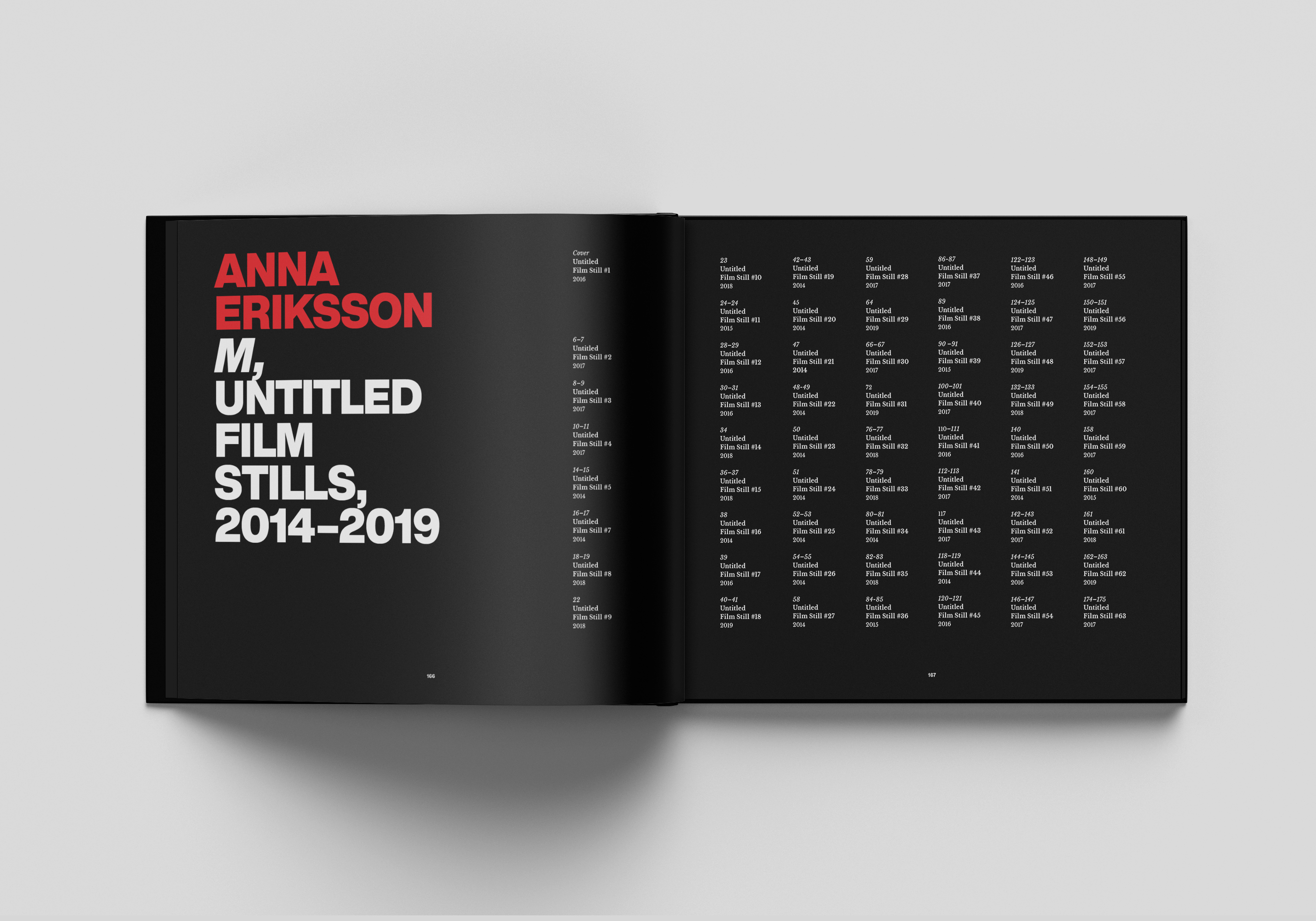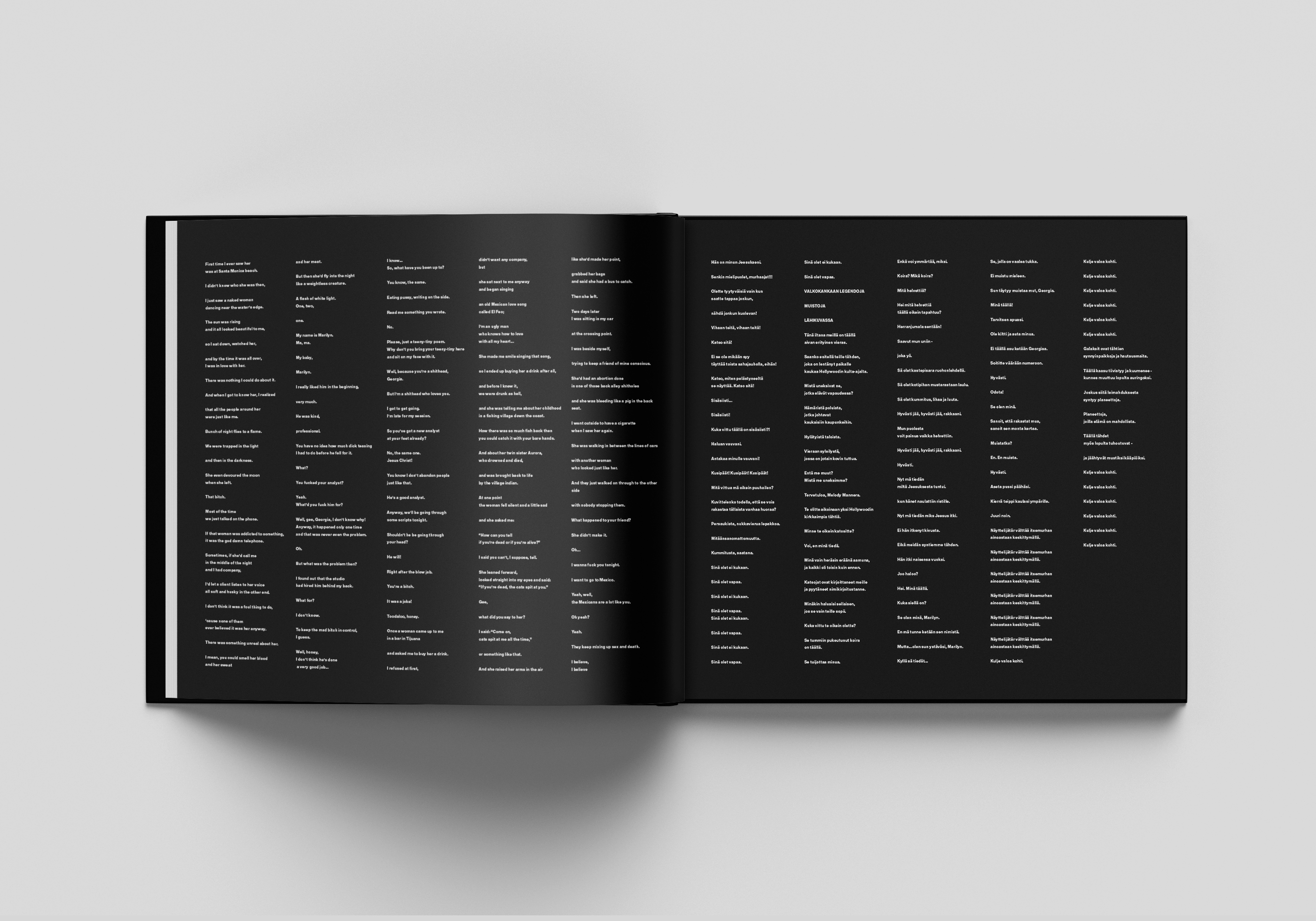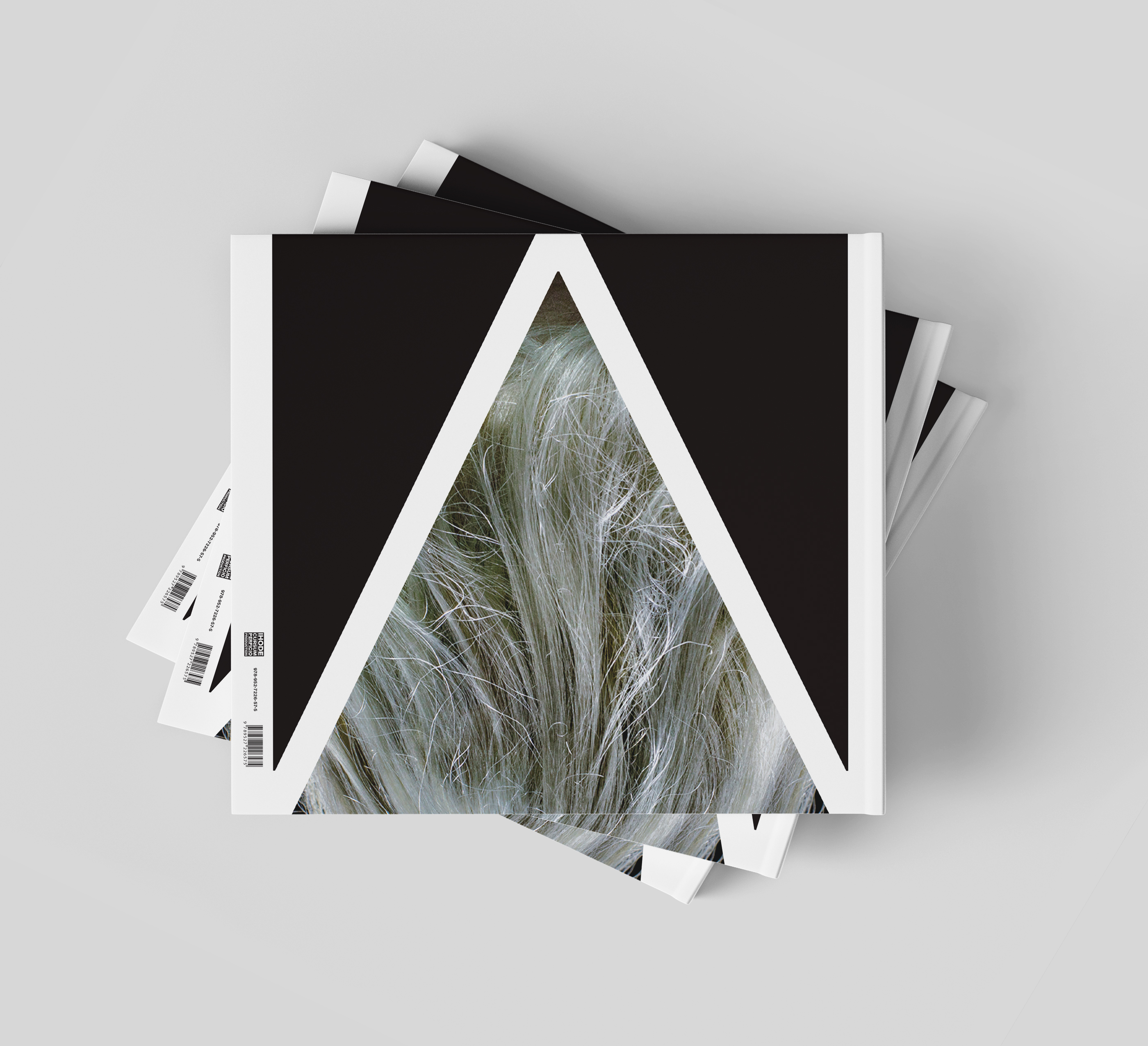 Pietari Kaakkomäki. Dreams and Designs in Color. HEL-FI