Elegance in Minimalism

"Pimeä aine" by Stella Harasek navigates through the electrically charged liminal space of mysteries, human relationships, and eras, demanding a visual guise that communicates its depth and tension.

We opted for a minimalist design, whispering of timeless aesthetics and simultaneously resonating with the core of the piece. "Dark Matter" is not merely a title but a profound message, whispering of mystery and embracing the narrative and relationality within the novel. Our design philosophy embedded an aesthetic that is, in tandem, profound, simplistic, and compelling.

The choice of Shocking Pink is rebellious, infusing the cover with an electricity that manifests passion, strength, and longing. It is not just a color; it is a symbol, reflecting the novel's dynamic and tension-filled atmosphere.






The cover design forms a symbiosis between form and meaning, pampering the reader's senses, and providing a small yet profound window into Harasek's multidimensional universe. Through this window, a hint of the novel's "dark matter" is offered, a flow that invites the reader to dive deeper into its rich depths.

Art Direction:
Stella Harasek & Pietari Kaakkomäki

Stella Harasek and Pietari Kaakkomäki lead our creative direction, guiding our projects ensuring our designs tell compelling stories.

Graphic Design:
Pietari Kaakkomäki

Pietari Kaakkomäki creating designs that not only capture attention but also communicate effectively.

Technical Implementation:
Taina Markko, Tammi

Taina Markko from Tammi handles our technical implementation, turning beautiful designs into reality.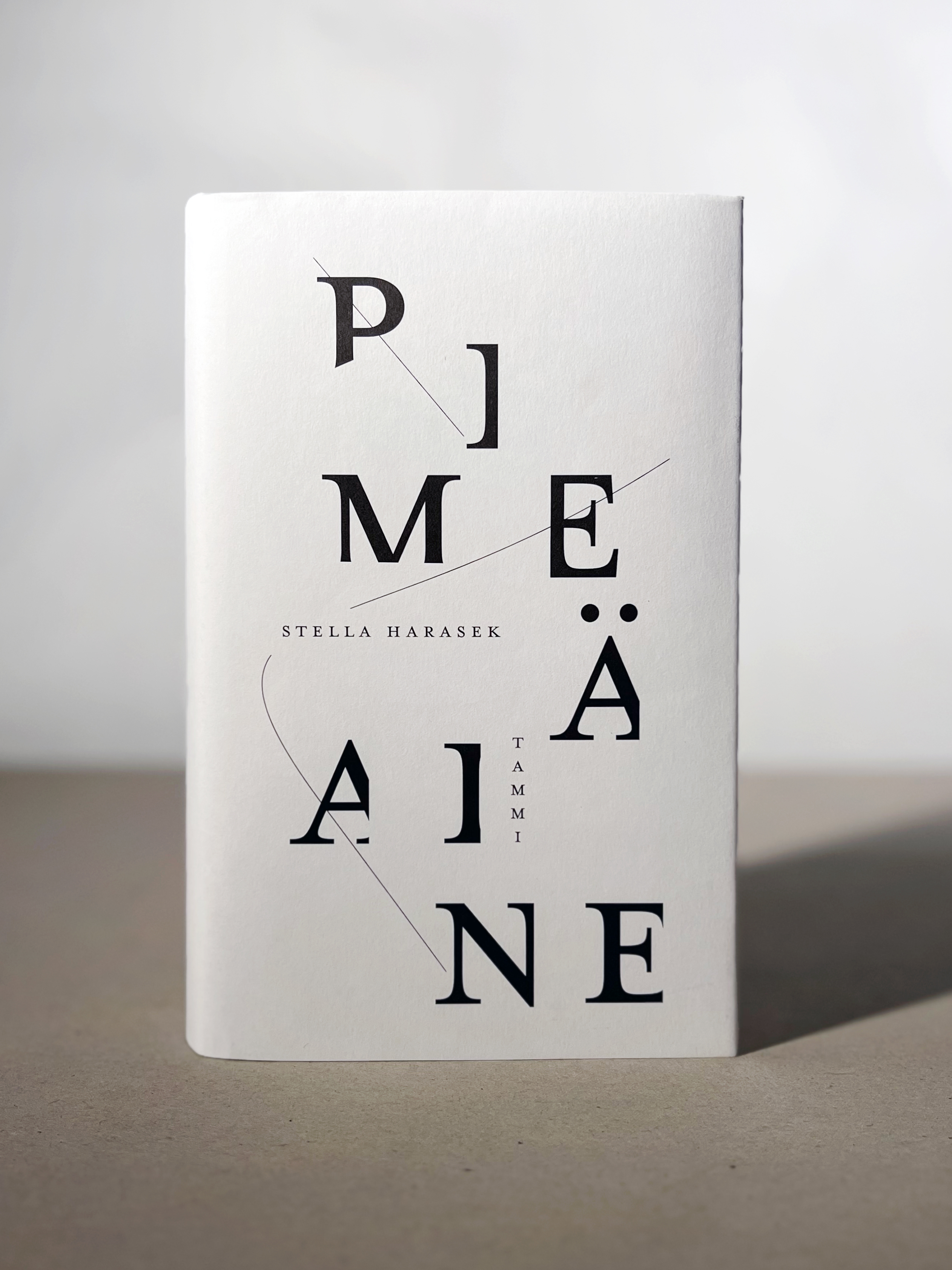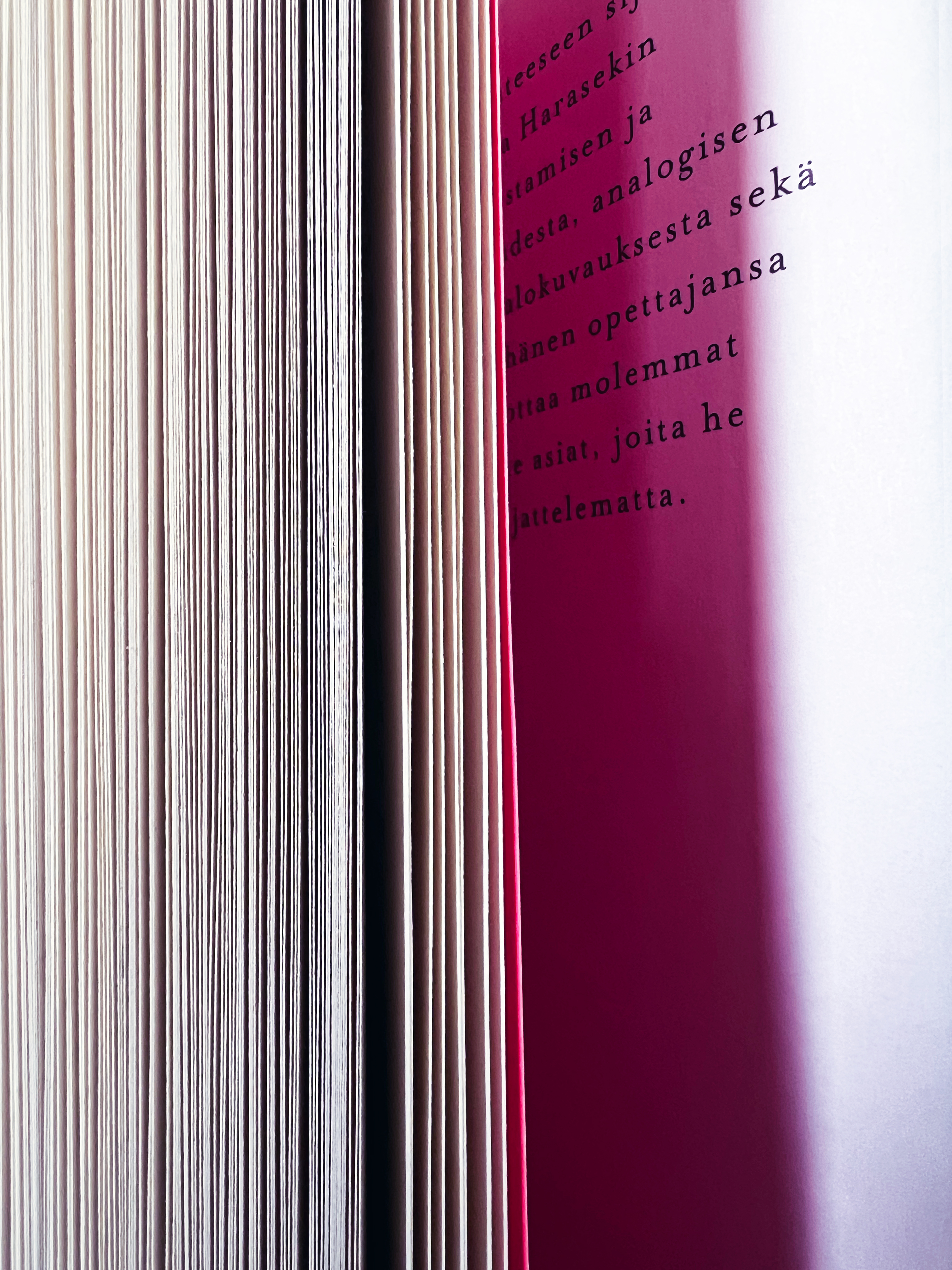 Pietari Kaakkomäki. Dreams and Designs in Color. HEL-FI