ANNA ERIKSSON M;
The Rituals of a Lonely Bitch
5.9—22.11.2020
Updated date:
5.9.2020—31.1.2021
Anna Eriksson
, Artist
Matti Pyykkö
, Cinematographer and curator
Heta Kaisto
Curator
Pietari Kaakkomäki
, Graphic Designer
Rauma Art Museum
, Production
The artist,
Anna Eriksson
, drew attention with her first movie
'M'
in 2018. The movie was selected into the 75th annual Venice International Film Festival, and it has won awards in film festivals around Europe and the United States. In Finland, the movie took part in Yle's (Finland's national public broadcasting company) women's programme in March, 2020. Eriksson directed the movie, wrote the script and was responsible for the sound design all by herself. She even played the provocative role of protagonist in her own movie by herself, that was inspirated by the death of
Marilyn Monroe.
Exhibition
"M - Rituals of a Lonely Bitch"
is continuing the themes of death and sexuality in the movie. Attention is drawn to an artistic process of Eriksson, which is focused on a female character
M.
The artist leads viewers to the dark sides of consciousness:
"
M
is a miserable and pathetic woman, who doesn't feel ashamed of it. She is her body and apparently a prisoner of her own tragedy.
M
is a challenging bitch, because she wants to be loved for these features, not in spite of them. Thus I alternately love and punish this bitch. I will do whatever I desire to do with her. Nevertheless everything occurs in a perfect consensus and she is free to leave from my side, when ever she wants to. Now look at her shoes. Those have worn out. She had walked a long way to come here.
M
was not born yesterday. 'Do you think, that everything is what it looks like ?' descripes Anna Eriksson, and continues. 'I am specially interested in a ritual giving a meaning in a world that is in a chaos. The ritual is as similar to an obsession to me. It is a deeply spiritual transaction."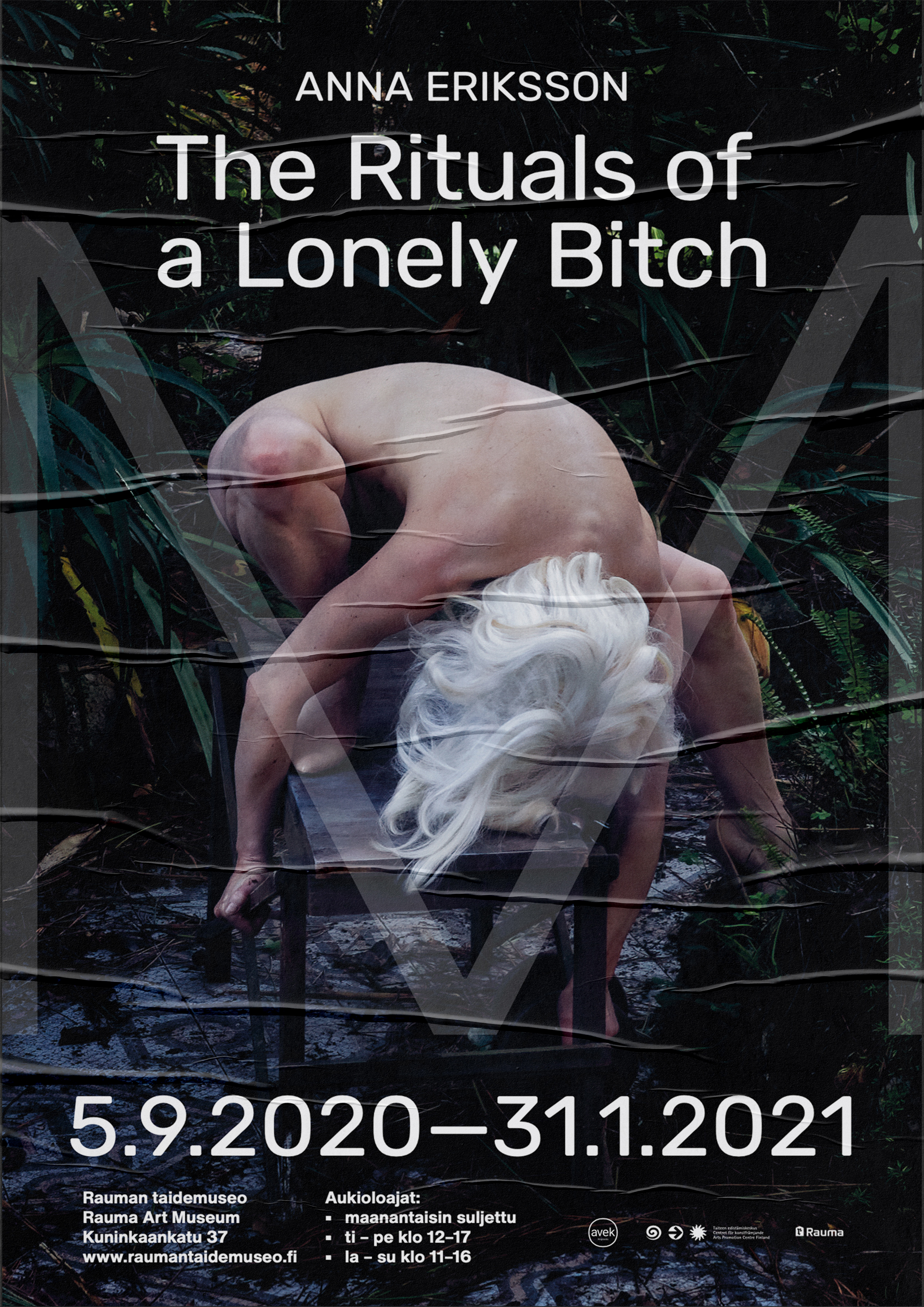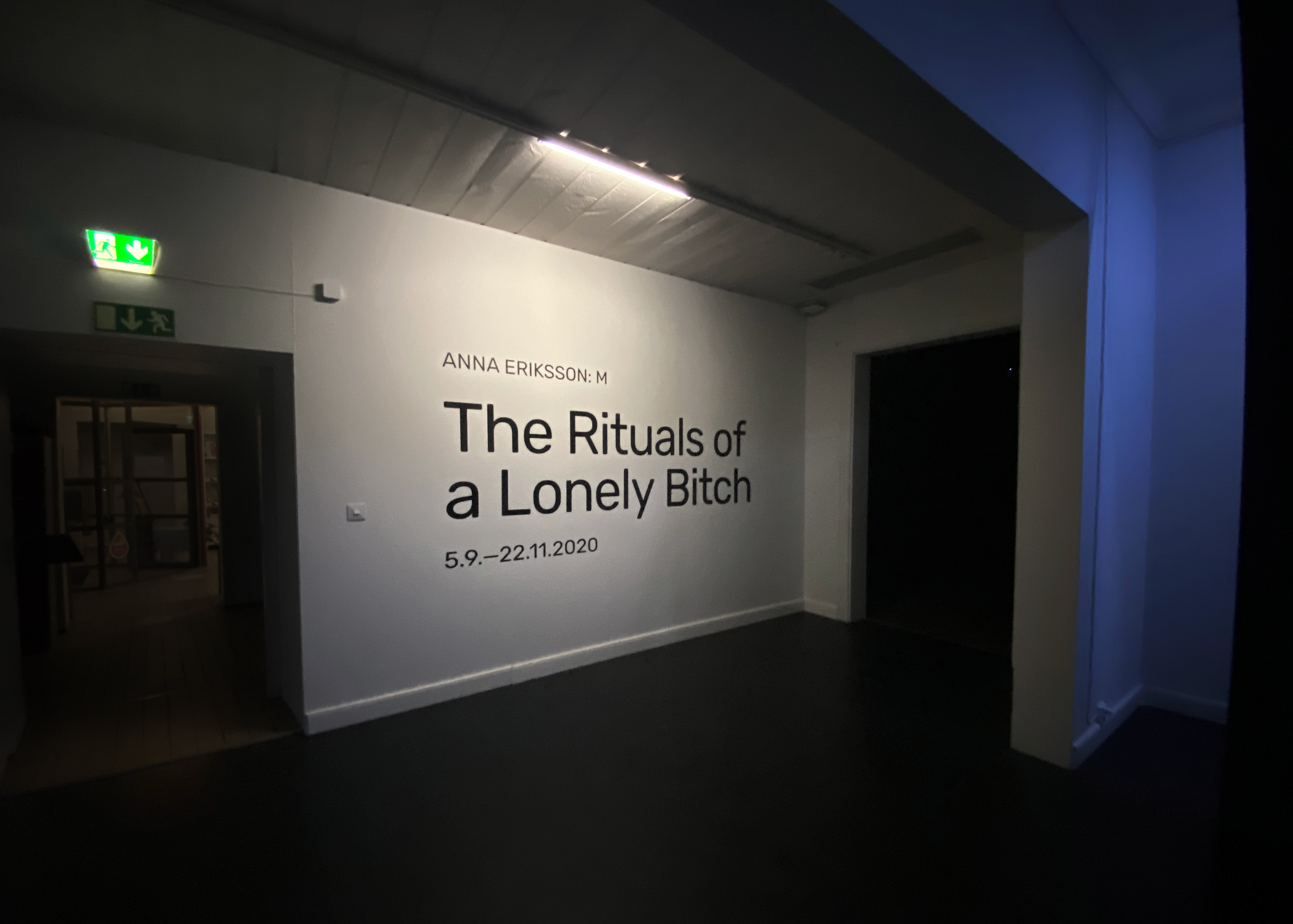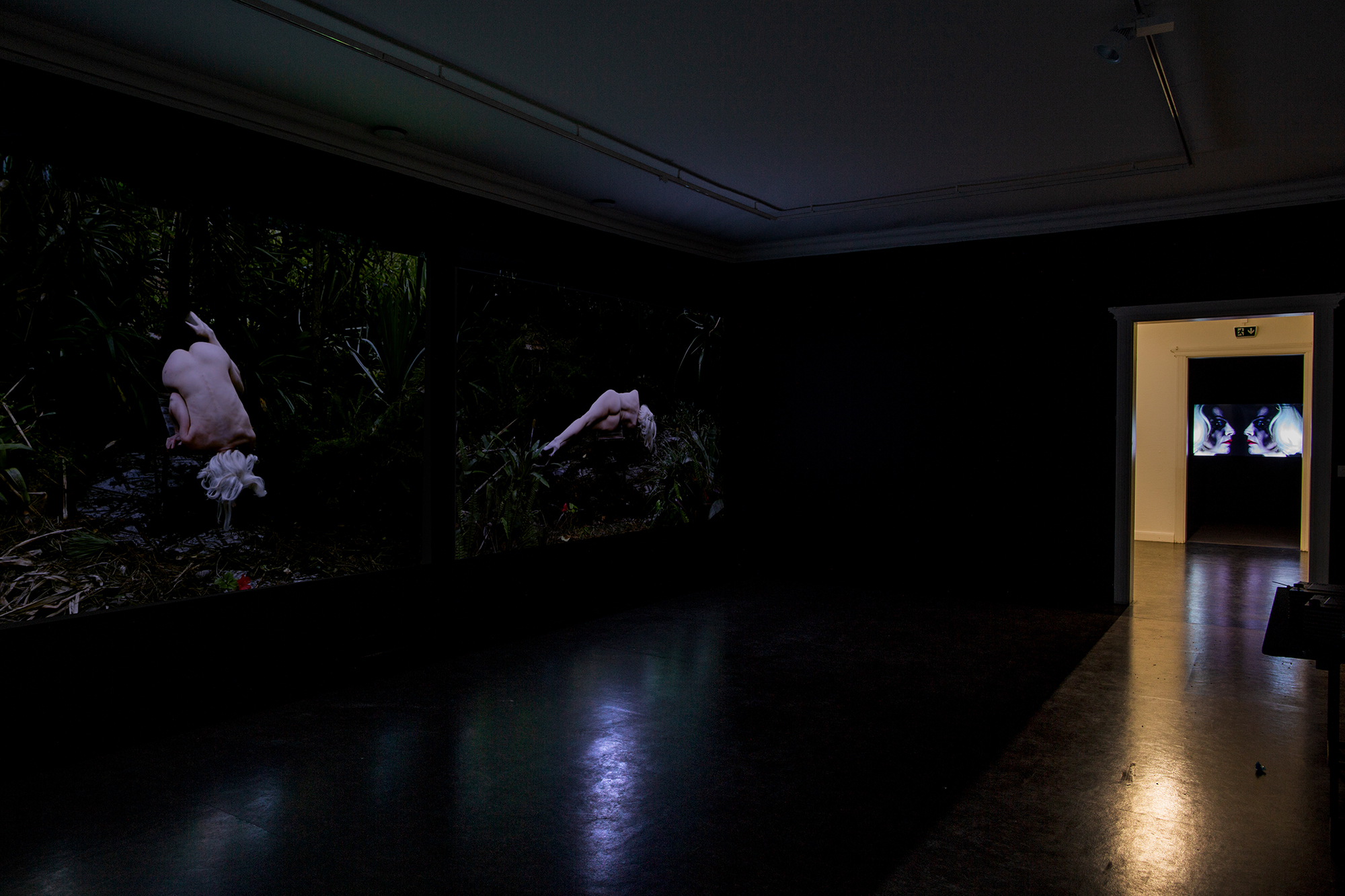 Pietari Kaakkomäki. Dreams and Designs in Color. HEL-FI